Dear friends,
Thus far this year, everyone has continued to adjust to the changes in our world and the way we do business. As vaccine distribution increases, we're excited for a return to some kind of normalcy.
I want to thank everyone who participated in any of our Zoom meetings over the past year. COVID has impacted the way that almost all of us operate, and I just want to thank you for your cooperation and continued support over the past 12 months, in spite of the challenges.
In this edition of Living Through Giving, we'll recap some of the things that have been happening at the Community Foundation this year. We'll also look ahead to what the Community Foundation has planned for the second quarter of 2021
It's a great time to get involved with the Community Foundation for Ocala/Marion County! Contact me to learn how!
Sincerely, 

Lauren B. Deiorio 
President & Executive Director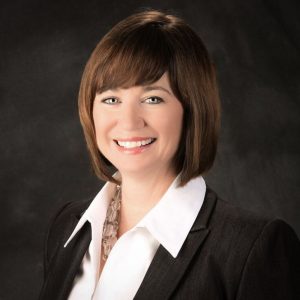 Community Foundation in the News
On April 15, 2021, the Community Foundation received a Mid-Florida Image Award from the Florida Public Relations Association for their work with Give4Marion.
Community Foundation Executive Director Lauren Deiorio was also awarded with the Wilton F. Martin Individual Communicator of the Year Award for 2021.
Inspired by similar campaigns by other Community Foundations and the needs brought about by COVID-19, the Community Foundation for Ocala/Marion County conducted the event online, with a dedicated website for donations, and live video updates on social media.
The Community Foundation's inaugural 24-hour day-of-giving was launched on October 20, 2020 and ran through October 21st. More than $300,000 was raised for 81 nonprofit organizations based in Ocala and Marion County.
SAVE THE DATE: Give4Marion will return in 2021 and will be held September 21st-22nd.
The Community Foundation awarded a total of $1,000 to the Forest Animal Rescue and Salvation Army, respectively, as part of the NonProfit Business Council's Youth Philanthropy in Action program.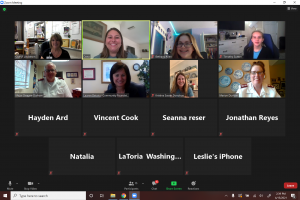 The YPIA teaches students throughout Marion County about the benefits of charitable giving. Meeting once a week for six weeks, members of the NPBC engage with students about how to turn their passions and interests into difference making within their community.
At the end of the program, students create a group presentation advocating for a real nonprofit they wish to support. Each class votes on which presentation was the best, and the winning organization receives a $500 grant from the Community Foundation.
In 2021, two Marion County schools participated: Belleview Middle School, Osceola Middle School, Blessed Trinity Catholic School, and Grace Christian School. More than 900 students have participated since the program began in 2012.
The YPIA program will wrap up its Spring 2021 schedule in April.
The Community Foundation for Ocala/Marion County is proud to announce our newest staff member!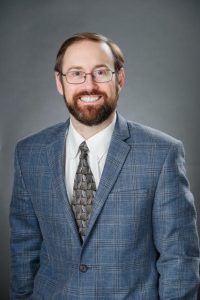 Please join us in welcoming THOMAS HARRINGTON to our team.
Thomas joins the Community Foundation as our new Director of Grant Services. As the Community Foundation's Director of Grant Services, Thomas meets with nonprofit organizations, finds them eligible grants, and ultimately helps guide them through the application process.
He holds a Bachelor of Science in Economics and Masters in Political Science from the University of Florida, and is currently pursuing a doctorate.
The Community Foundation Can Be Your Trusted Partner, Helping You With Philanthropic Planning
The Community Foundation for Ocala/Marion County is a local, tax-exempt nonprofit foundation. We pool donations from families, individuals, businesses, and other nonprofits into coordinated investment funds.
We facilitate grantmaking and grant servicing, working to improve our community and our community's resources
Why partner with us?
Nonprofit charities are our business.
Donors receive immediate tax advantages.
We preserve donor wishes in perpetuity.
We have a proven investment strategy.
Together, we will continue to build a stronger community.
For more information on how we can partner with you and your clients, contact me.
Jim Hillebrandt
Director of Donor Services
ext. 106
Charitable Giving Incentives
The Consolidated Appropriations Act has been extended through 2021.
For non-itemizers, above-the-line deductions for charitable donations has been increased to $300 for individual filers and $600 for joint filers in addition to the standard deduction. Donations to DAFs and private foundations do not count.
This change could save you an additional $60 to $222 in taxes in 2021.
It also means that the increased limits on deductible charitable contributions for individuals and for corporations have been extended through 2021 as well.
For more details, contact your tax planning professional, or to view a summary of the 5,000+ page Consolidated Appropriations Act, click here.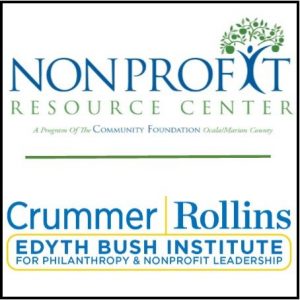 Our partnership with Rollins College and The Edyth Bush Institute for Nonprofit Leadership continues with the first Nonprofit Academic Series installment on Tuesday, April 27, 2021 presenting the "Virtual Fundraising Success."
Register here.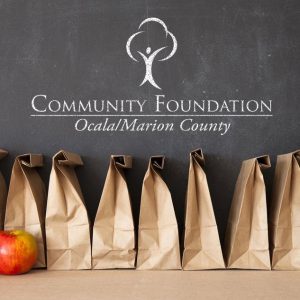 Brown Bag Basics returns on Monday, April 19th. These sessions offer tangible takeaways on various subjects that can help you manage your operations as effectively as possible. Lunch is provided. April's seminar will be "Developing an Emergency Readiness Plan."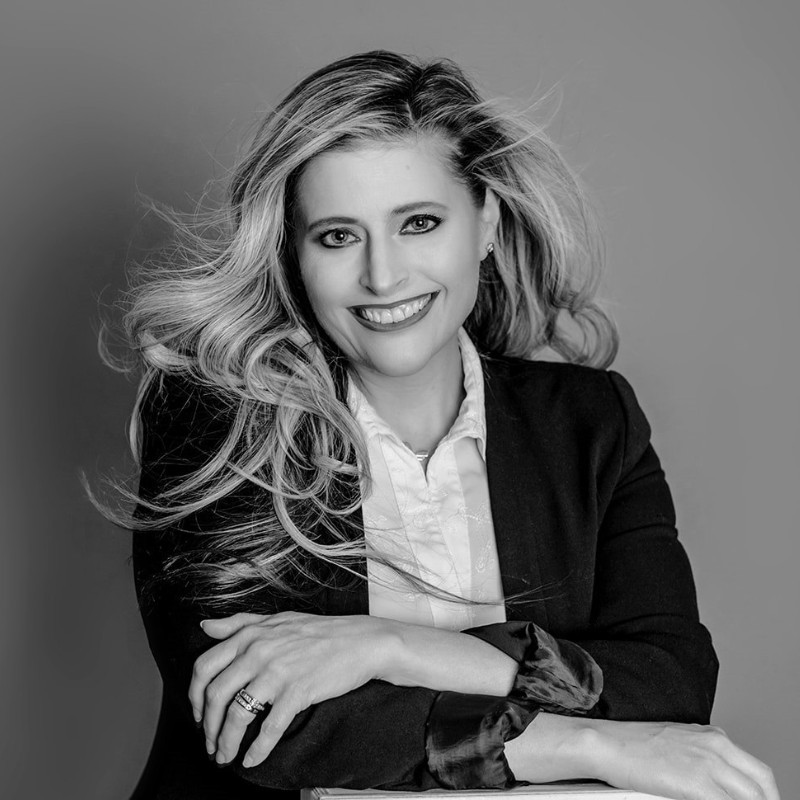 COX Communications' Manager of Communications, Devon Chestnut, APR, CPRC, is offering free video training sessions at the Nonprofit Resource Center. Nonprofits will be taught how to use our in-house Cox Video Suite, which comes complete with lighting, backdrops, microphones and more, to produce their own videos. Availability is limited to six nonprofits per session with new sessions available each month, including this April 29th. Email us to learn how to get scheduled soon.
Other services offered at the Nonprofit Resource Center include financial counselling, grant services, strategic planning, and professional development seminars. To learn more about each of these services, click here.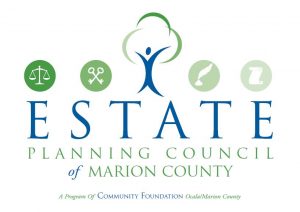 The Estate Planning Council of Marion County will hold the second of their quarterly meetings on Wednesday, May 19th at 11:30 A.M at Fiore's Café.
Previously, the EPCMC welcomed government leaders Clerk of Court Greg Harrell, Property Appraiser Jimmy Cowan, and Supervisor of Elections Wesley Wilcox. Discussion topics included legal concerns, property valuations, and the election-related matters.
To register for May, click here.
To learn more about the EPCMC, click here.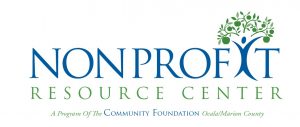 The NonProfit Business Council will hold its upcoming meeting on Tuesday, April 20th at 8:30 a.m.in the Ocala Police Department Community Room, 402 S. Pine  Ave, Ocala.
Guest speakers for this month are Cheryl Martin and Nicholas Bennett from Marion County Community Services discussing "CDBG Grant Funding."
CDBG could be a potential source of revenue source for your nonprofit. You can qualify if you work with infrastructure, housing, economic development, property acquisition, and more. To learn more about the NPBC, click here.
Paycheck Protection Program Update
On March 25, 2021, the deadline for Paycheck Protection Program ("PPP") re-applications was extended to May 31st. PPP loans can be used to cover expenses related to operations, property damage, supplier costs, and worker protection. Certain existing borrowers can apply for a Second Draw PPP loan. If you received funding in the first round, please contact your lender for more details. Eligible organizations are 501(c)(6)s, housing cooperatives, direct marketing organizations, and others that may include your organization. For more information, click here.
Communications, PR, and Marketing Services from the FPRA
The Community Foundation for Ocala/Marion County and the FPRA Ocala Chapter will provide Communications, PR, and Marketing Counseling to nonprofit organizations in need of support. Contact us to schedule an appointment. For more information, contact us with questions.
Check out our Events Calendar! It's where we post all your upcoming events.
Planning on hosting a webinar, a social, volunteer orientation, fundraiser, or something else? Let the Community Foundation know in advance and we'll add it to the calendar.
Just send us an email with your event's date and a short description.