Strengthen Your Community
Enjoy the Tax Benefits
Connecting givers, tax & financial advisors with charitable opportunities.
Why give through a Community Foundation?
Create a Fund
We'll tailor the perfect charitable plan for you so you can support and sustain the causes you care about. If desired, an investment professional will assist the Community Foundation in establishing a fund.
Making an impact shouldn't be so complicated.
We'll make it easy to activate your passions.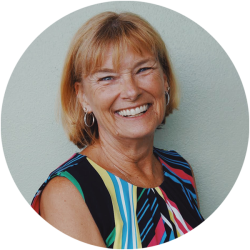 FORMER CEO - EARLY LEARNING COALITION OF MARION COUNTY
We're so grateful for the work the Community Foundation does for us. It shows through Give4Marion, professional development resources and other services; not only in helping us raise money, but by helping minimize the economic impact of COVID-19 for our entire community.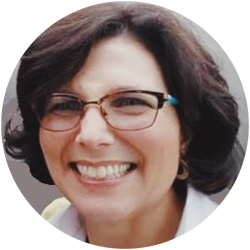 EXECUTIVE DIRECTOR
TRANSITIONS OF LIFE CENTER
Apart from the Nonprofit Resource Center, most local, independent organizations wouldn't have attainable and affordable access to specialized, professional development, a resource library, counseling, advocacy, and a platform to network with other organizations.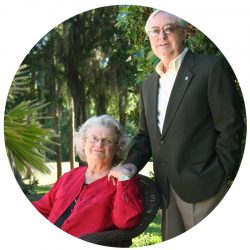 "All the Foundation's efforts align closely to our and our Adam Hanson Better Communities Fund goals. We are honored to be in the inaugural class of The Pillar Society and to support their many important community initiatives."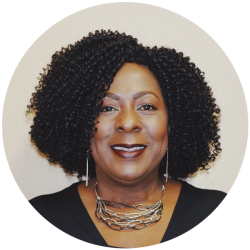 Former City Manager
City of Ocala
The Community Foundation, and particularly the grant services department, has been instrumental in helping the City of Ocala implement our vision for the City. From helping to secure grant funding for the Mary Sue Rich Community Center to their work with the Community Paramedicine program to assisting with the Community Development Block Grant process, we are looking forward to continued partnership with the Foundation. Together, the City and the Foundation are working to build a stronger community!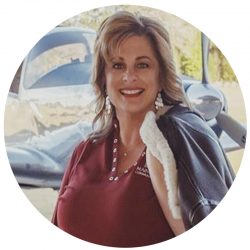 Donor - Chief Greg Graham Legacy Fund
"We didn't understand the impact the Community Foundation can have on a group like ours who are passionate about a mission without the ability to manage the mechanics. We wanted to do good, raise funds and give back, and through the Foundation, we can focus on that without worrying about the administration of making that happen."
GETTING STARTED IS REALLY EASY
Step 1:
Identify Your Goals
Schedule a meeting with the Community Foundation. We'll help you identify your goals and develop a charitable giving plan tailored to your needs.
Step 2:
Select/Create a Fund
Select or create the type of fund that will connect your passions with a community need.
Step 3:
Make an Impact
Support and sustain the causes you care about while enjoying the tax benefits and simplicity of a personalized and professionally managed fund.
Become a Partner
Our connection to community nonprofits opens a wealth of possibilities for charitable giving, and our personal, impact-oriented approach will bring a powerful philanthropic edge to your range of services, strengthening your client-advisor relationships. Help your client make a lasting impact on the community and the causes they love and become a partner by joining the Estate Planning Council.
MOST PEOPLE HAVE A PASSION TO DO GOOD AND STRENGTHEN THEIR COMMUNITY BUT DON'T KNOW HOW.
People are passionate about doing good and strengthening their community. Unfortunately, there are so many unmet needs, choosing how to help can be overwhelming. And that's just plain wrong because Marion County actually possesses everything required to meet its own needs! As an organization whose sole purpose is to strengthen Marion County, we experience the reality of this problem on a daily basis.
READ MORE
As Ocala and Marion County's Community Foundation, we exist to maximize community resources and enhance the quality of life in Marion County. And we do it in three ways: First, we make giving easy for givers as well as tax and financial advisors managing the charitable interests of their clients. Second, we've created the NonProfit Business Council to help local NonProfits function more effectively and efficiently. Third, we respond to acute community needs (like the impact of COVID-19) by building creative partnerships with the public sector.
So create a fund today, and find out how easy it can be to connect your passions, or the passions of those you advise, to community needs. And in the meantime, DOWNLOAD THE 2021 GUIDE TO CHARITABLE GIVING so you can stop feeling overwhelmed by the many unmet needs and instead enjoy the knowledge that your passion is making a difference in your community!
MAKING AN IMPACT DOESN'T
HAVE TO BE A HASSLE.
Support the causes you or your clients care about.
Strengthen your community & enjoy immediate tax benefits.