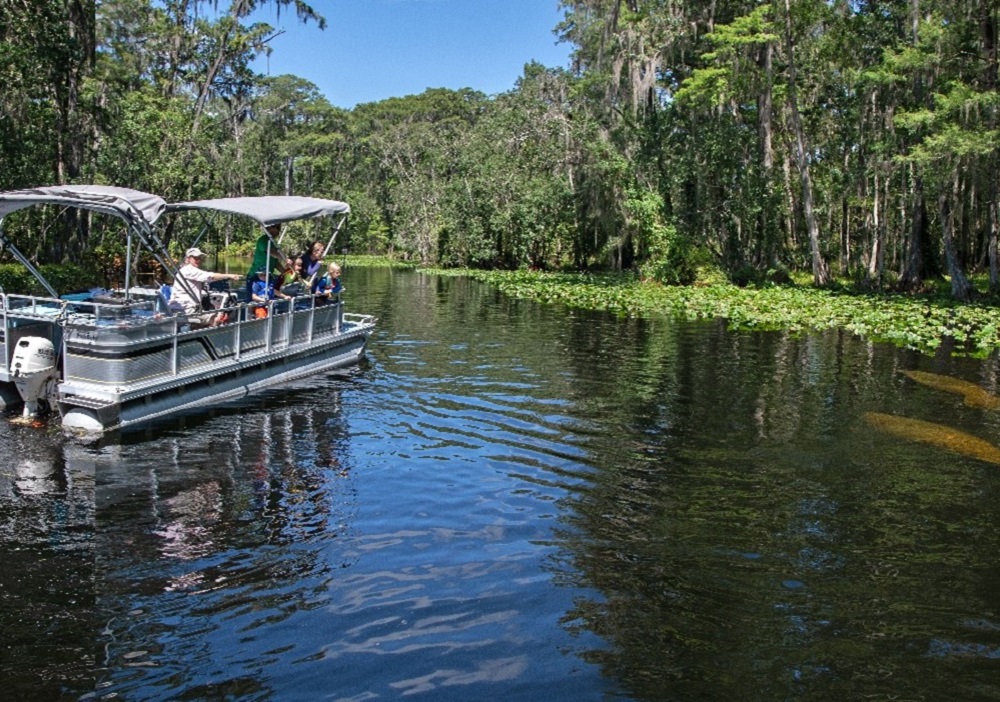 In Memory of Vincent Spontak and John H. Hankinson, Jr.
The Ocklawaha River is the heart of the Great Florida Riverway, a vast 217-mile system beginning at Lake Apopka, flowing north along the Ocklawaha River past Silver Springs, and ending at the lower St. Johns River and Atlantic Ocean. The Ocklawaha River was dammed in 1968 severing this magnificent riverway blocking the historic river route for fish, manatees, and boaters from Silver Springs to the Atlantic Ocean. The dam is now past its life expectancy.
Envision reuniting the Ocklawaha, Silver and St. Johns rivers and historic Silver Springs by breaching the Rodman/Kirkpatrick Dam, and creating jobs, expanded recreation, improved water quality, abundant fish and wildlife, and a healthier Silver Springs.
Make a difference by supporting public education and outreach about the importance of Ocklawaha River Restoration.
Help Us Restore the Ocklawaha River by Making a Contribution Today!