Be the Nonprofit Everyone Wants to Emulate
Strengthening Nonprofits to Achieve Their Mission
Do you ever feel so overwhelmed by your mission you don't have time to get organized?
WE CAN HELP!
We created the Nonprofit Resource Center to help nonprofits function more efficiently and effectively by providing resources related to funding, team development, and technical capacity.
Lauren Deiorio
President & Executive Director
Get Your Free Nonprofit Roadmap to Success!
Become the effective, efficient nonprofit everyone wants to emulate. Download the FREE Nonprofit Roadmap to Success!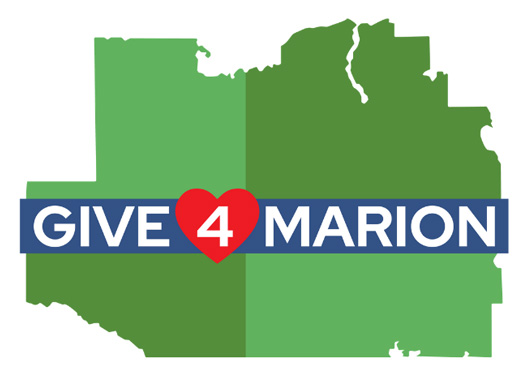 COMING SEPTEMBER 19-20, 2023!
Give4Marion is Marion County's 33-'hour giving campaign designed to raise money and awareness for our local nonprofit community! Join us in improving the quality of life in Marion County, Florida… One Passion at a time.
Nonprofit Resource Center Programs
Grant Services
Getting Started is Simple:
Step 1: Call (352) 622.5020 EXT. 103
Step 2: Gather your documentation
Step 3: Get a grant proposal
Find, write, and report grants with ease.
Other Ways the Nonprofit Resource Center Equips Nonprofits
Making an impact shouldn't be so complicated.
We'll make it easy to activate your passions.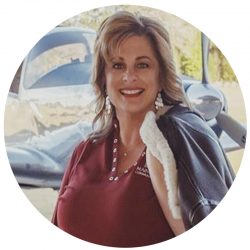 Donor - Chief Greg Graham Legacy Fund
"We didn't understand the impact the Community Foundation can have on a group like ours who are passionate about a mission without the ability to manage the mechanics. We wanted to do good, raise funds and give back, and through the Foundation, we can focus on that without worrying about the administration of making that happen."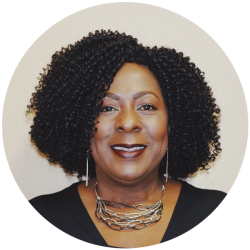 Former City Manager
City of Ocala
The Community Foundation, and particularly the grant services department, has been instrumental in helping the City of Ocala implement our vision for the City. From helping to secure grant funding for the Mary Sue Rich Community Center to their work with the Community Paramedicine program to assisting with the Community Development Block Grant process, we are looking forward to continued partnership with the Foundation. Together, the City and the Foundation are working to build a stronger community!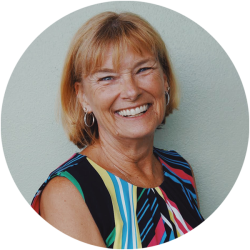 FORMER CEO - EARLY LEARNING COALITION OF MARION COUNTY
We're so grateful for the work the Community Foundation does for us. It shows through Give4Marion, professional development resources and other services; not only in helping us raise money, but by helping minimize the economic impact of COVID-19 for our entire community.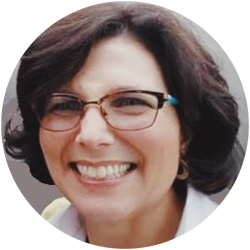 EXECUTIVE DIRECTOR
TRANSITIONS OF LIFE CENTER
Apart from the Nonprofit Resource Center, most local, independent organizations wouldn't have attainable and affordable access to specialized, professional development, a resource library, counseling, advocacy, and a platform to network with other organizations.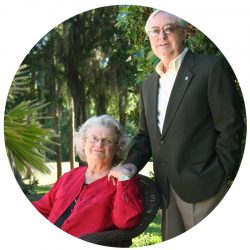 "All the Foundation's efforts align closely to our and our Adam Hanson Better Communities Fund goals. We are honored to be in the inaugural class of The Pillar Society and to support their many important community initiatives."
Having the Right Tools Changes Everything
Most NonProfits are inundated by the scope of their mission. The services they provide are critical and the need is so seemingly never-ending that they don't have time to grow their organization's capacity. This can leave NonProfits feeling discouraged, stuck, and reactive. And that can be incredibly disheartening, because the organizations offering such critical services deserve to grow and expand.
READ MORE
We understand how frustrating it can be to do so much good in the world but not have the time or resources to grow. That's why the Community Foundation for Ocala/Marion County partnered with the City of Ocala, Marion County, the Marion County Hospital District and Advent Health to offer a wide range of services to strengthen and support Marion County nonprofits. As a NonProfit Business Council Member, you'll have access to funding tools, team and board development resources, and a whole host of tools and trainings to expand your organization's technical capacity.
So join the NonProfit Business Council, and in the meantime, download the NonProfit Roadmap to Success so you can stop feeling stuck and reactive, and instead become the effective, efficient organization you've always wanted to!