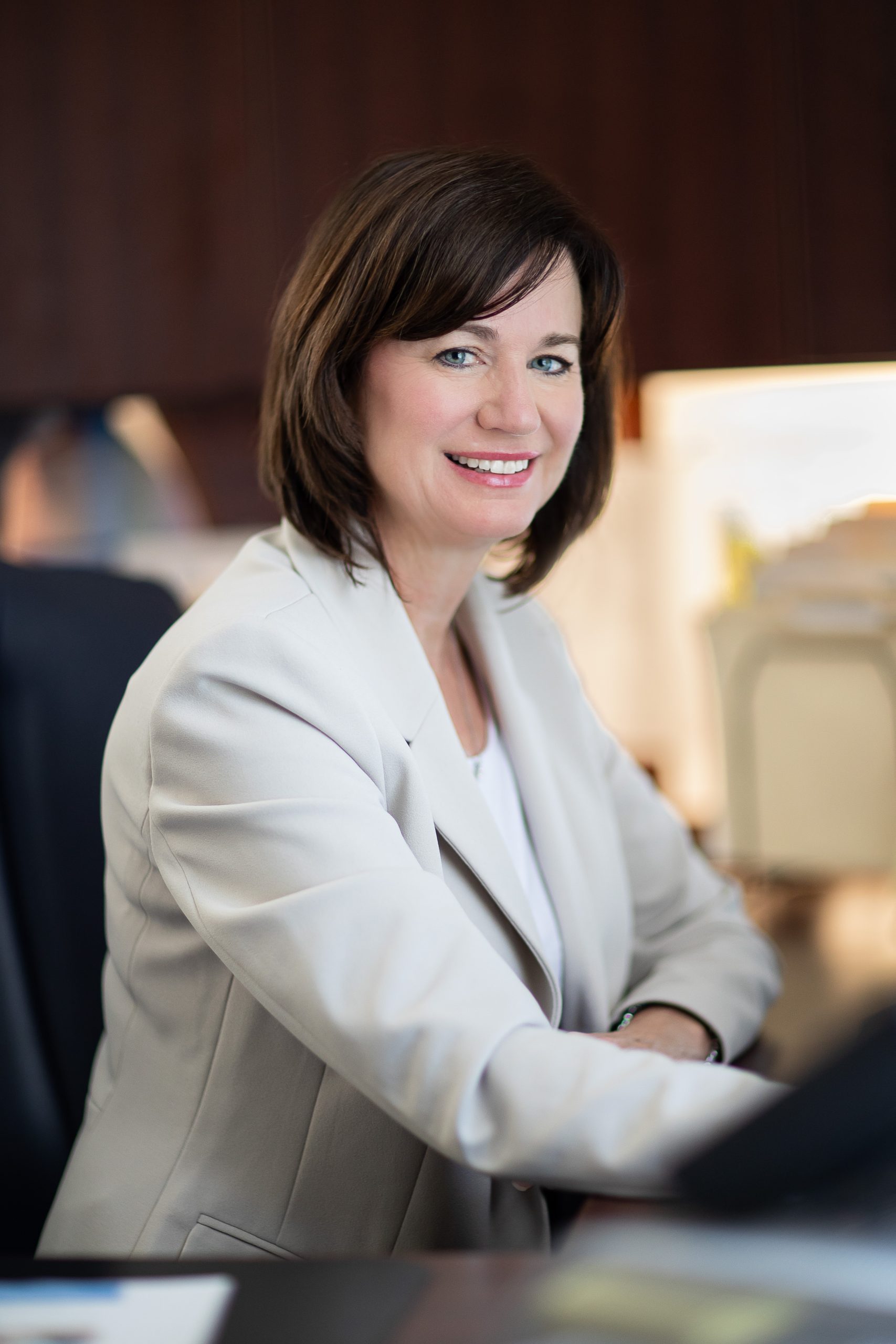 Dear friends,
I want to thank you all for supporting us during each of our major events this summer. This year's Give4Marion had more nonprofits, more donors, and more raised than ever before. And earlier this summer, we also partnered with AdventHealth and Marion County Public Schools to hold our first school supply drive and backpack donation effort.
This community's generosity and dedication to giving back cannot go unrecognized. If not for the support of donors, no nonprofit or charitable foundation would be able to provide their services to the community. So often, these services are life-sustaining for the most vulnerable people in our area. Other times, they are simply a benefit to living in a vibrant and unique region.
That's why we work with our mission in mind: connecting passion to purpose, and enhancing the quality of life for everyone in Marion County.
In this summer recap, you will read more about each of special events from the past few months. Now as we wind down 2022, there is still plenty of time to get involved! Contact me to learn how.
Sincerely,
Lauren Deiorio, President/CEO

A Record Breaking Year for Give4Marion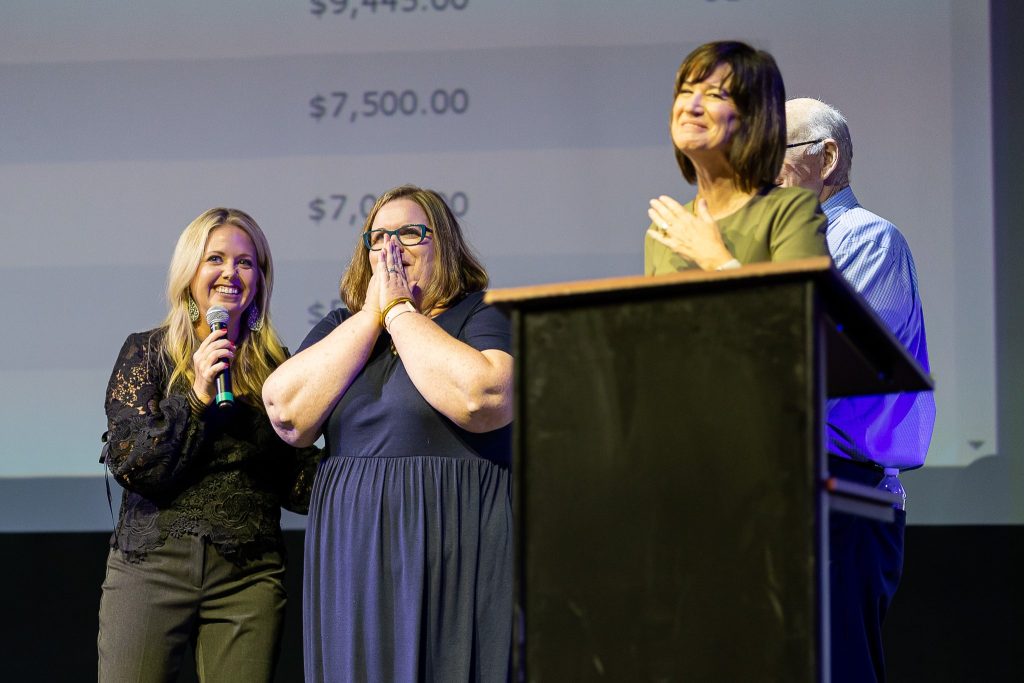 On September 20th and 21st, Give4Marion raised $771,075 for 87 nonprofits, the largest total in the event's three-year history.
The top two earning nonprofits, Project Hope and Marion County Literacy Council, each raised more than $80,000, nearly doubling the previous record for nonprofit donations. Project Hope led all nonprofits with over $83,000 during the 33-hour window. Interfaith Emergency Services raised the most among large nonprofits with a total of more than $48,000.
The massive outpouring of support in both online and offline donations goes to show the power of the Marion County community. When we are able to come together for a common goal, anything is possible.
Visit Give4Marion.org to view the 2022 results.
Interested in being part of Give4Marion next year as a nonprofit or sponsor? Click here to contact us.
Back to School Community Giveback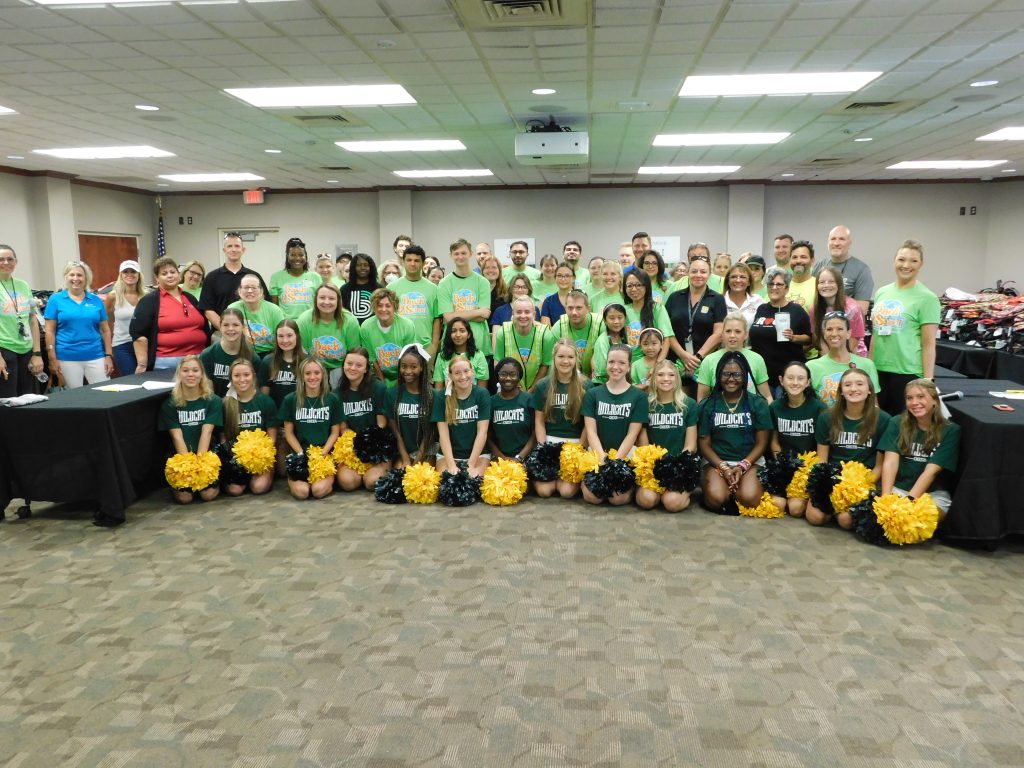 On July 30th, the Community Foundation, Marion County Public Schools, and AdventHealth Ocala distributed backpacks and school supplies to thousands of students across Marion County. Gracious volunteers also donated dental and hygiene kits, vaccinations, and haircuts at no cost.
The Community Foundation also distributed hundreds of donated school supplies to various nonprofit agencies that work directly with kids and parents. More than a dozen nonprofits collected supplies during August and September. Additional supplies will continue to be donated throughout the remainder of the school year.
Nonprofits that wish to receive school supplies for their organization should complete this form and email it to Ashley@Ocalafoundation.org.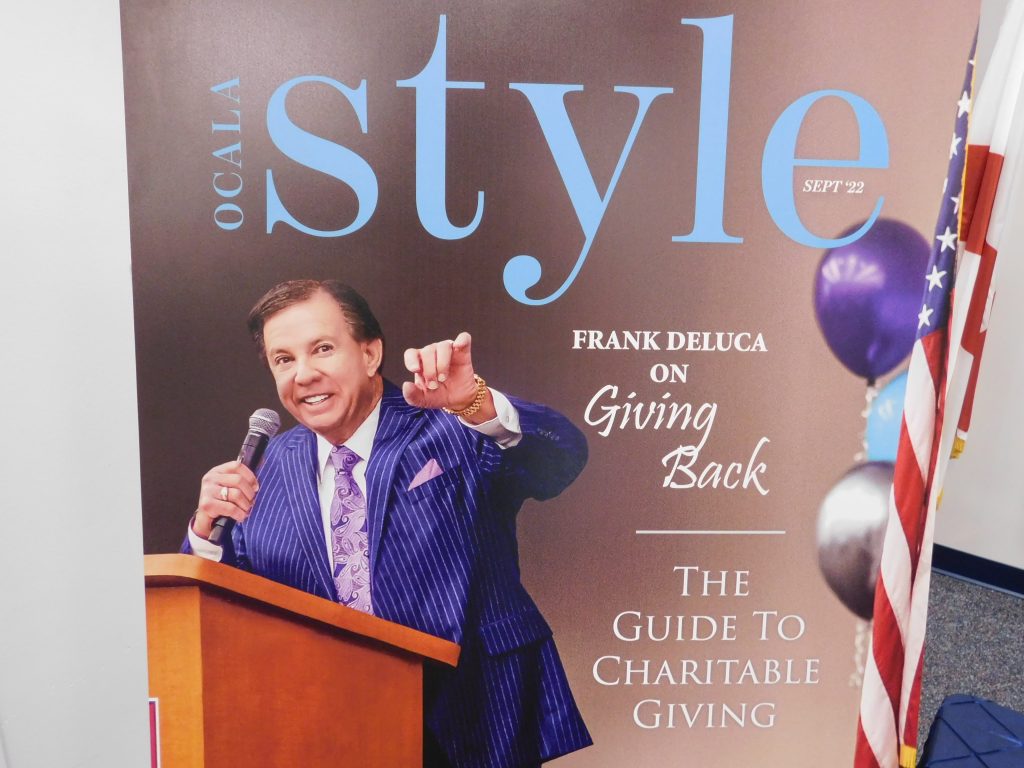 Ocala Style Magazine centered their September '22 issue on Marion County's nonprofit organizations, featuring the Community Foundation's annual Guide to Charitable Giving directory.
Highlighting the immense impact nonprofits can have on an individual life, one of this month's feature article's, titled "A Village View", focused on how one person (and their family) can be dependent on the services from multiple nonprofit organizations.
The magazine also published profiles on a number of local organizations and philanthropists, as well as the Community Foundation's impact on supporting the nonprofit community.
Click here to view the full issue. To obtain your own copy of the magazine and Guide to Charitable Giving, contact us.
Angelica G. Muns Nursing Scholarship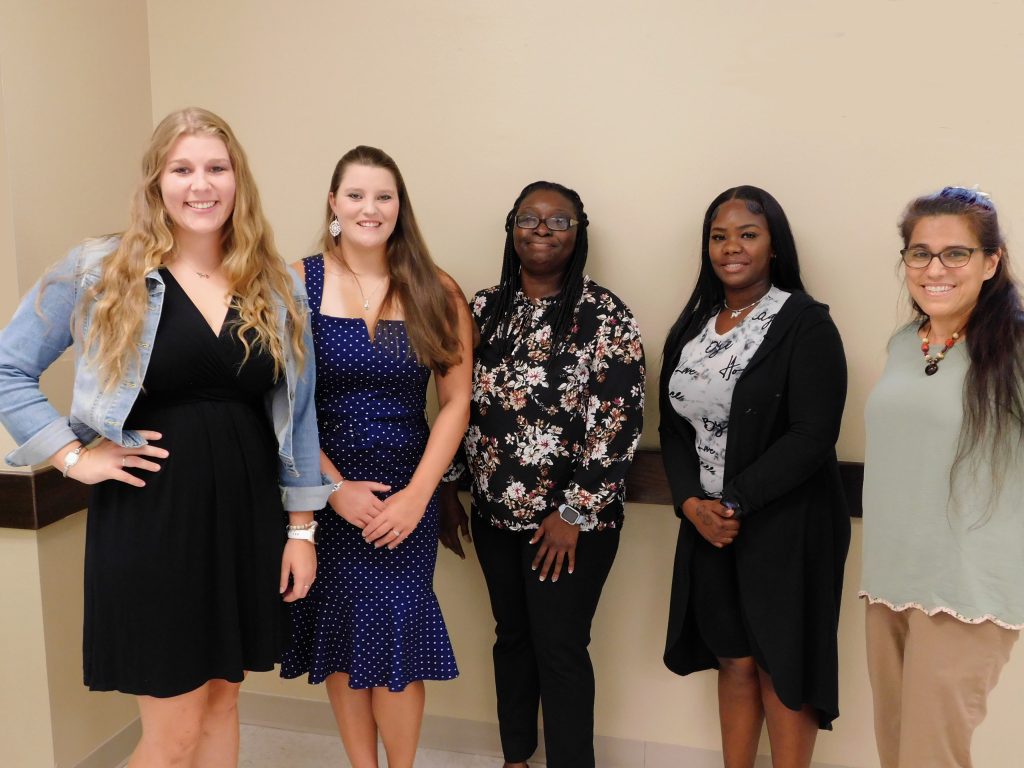 The Community Foundation awarded $12,000 from the Angelica G. Muns Nursing Scholarship Fund to six nursing students from the College of Central Florida and Taylor College, respectively.
Twice a year, the Angelica G. Muns Nursing Scholarship Fund awards scholarships to local nursing students, once in January and once in August.
Mrs. Muns was a United States Airforce Lt. Colonel and registered nurse who served during World War II. Her love of her service and her profession led to her desire to establish a nursing scholarship to ensure those wanting to excel in the field of nursing had the opportunity to attend school to become an RN or BSN.
Mrs. Muns and her husband were provided excellent healthcare in Marion County and her scholarship is established for those students who plan on staying in Marion County and working at a Marion County acute healthcare facility.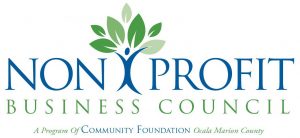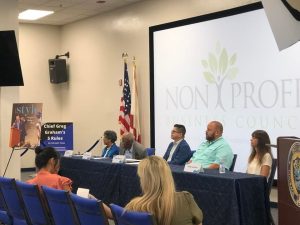 In August, the NonProfit Business Council was joined by a panel of local donors who shared their perspective on giving. Nonprofits were able to receive feedback on best practices in donor relations.
The next meeting is scheduled for Tuesday, October 18th at 8:30 AM at Ocala Police Department's Community Room. This meeting will cover best practices for year-end giving campaigns and feedback on this year's Give4Marion. Prizes and matched donations will also be awarded.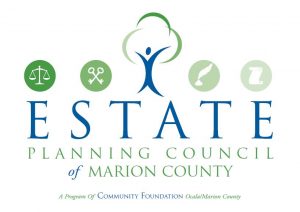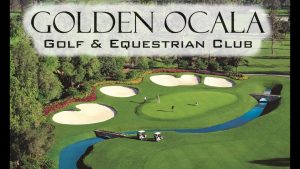 The Estate Planning Council of Marion County met in August to discuss establishing trust for special needs causes with attorney Sara Elayman from Absolute Law Group.
The next meeting is a special fall event at Golden Ocala on November 9th, starting at 10 AM, with guest speakers Paul Caspersen, CFP, AEP, MS, and Dr. Rahul Razdan. Lunch will be served and guests will have the opportunity to play golf after the workshop.
Want To Become More Involved?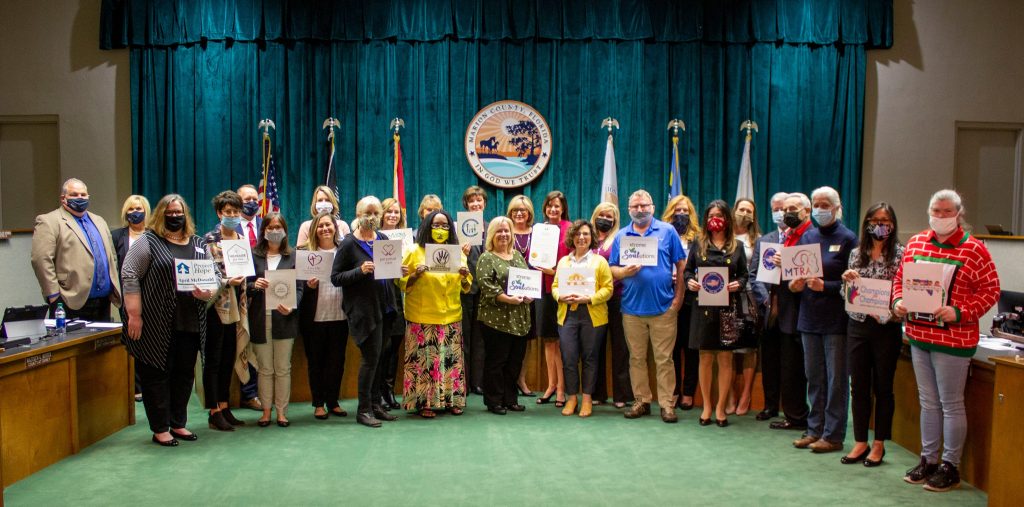 Contact us to learn more about how the Community Foundation can help connect your passion to purpose!
If you're a donor, click here to see what type of charitable funds are held at the Community Foundation or about setting up your own. Also view our Nonprofit Directory to view organizations operating in Marion County.
If you're a nonprofit, click here to learn more about the Community Foundation's free Nonprofit Resource Center and the collaborative NonProfit Business Council.