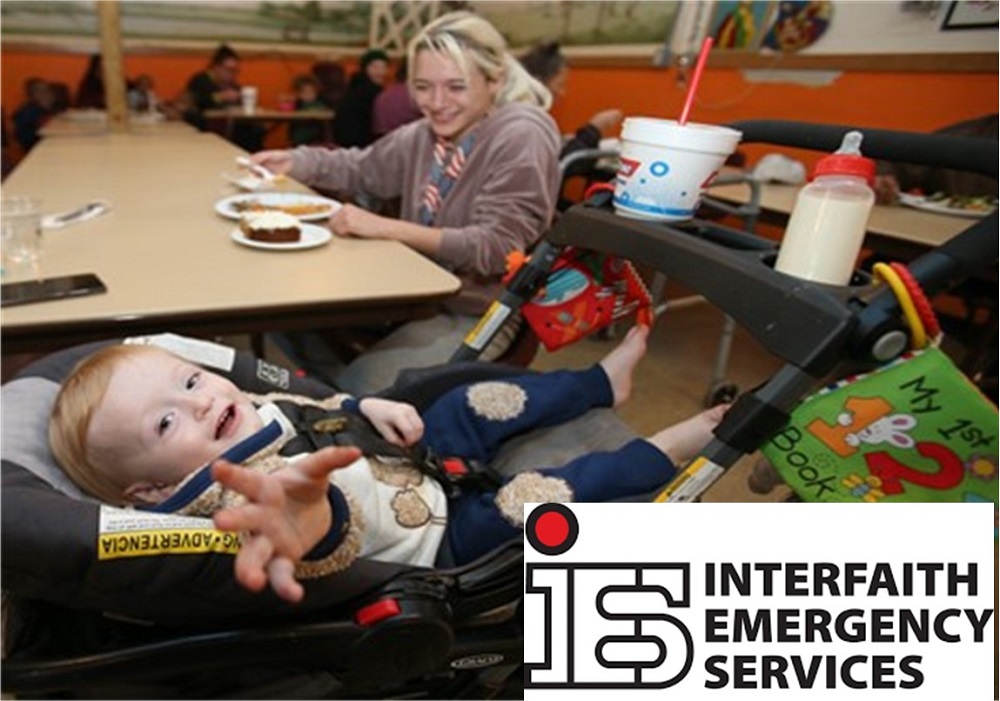 Interfaith Emergency Services is a community of faith called by God to offer emergency
assistance without judgment to all persons in Marion County. Since 1983, Interfaith has provided a full range of services and assistance for residents of Marion County. They serve individuals and families in need by providing for basic needs like food, shelter, clothing, hygiene care, and urgent health care.
Interfaith serves individuals, families, veterans, senior citizens, the disabled, and the homeless. Clients are referred to Interfaith by churches, synagogues, and public services agencies.
Interfaith strives to be the solution for many Marion County residents in financial distress.  For those in need of shelter, they want to provide a safe place for them to stay while supporting them in regaining their self-sufficiency. Interfaith also serves thousands of people and families each year with grocery assistance which allows them to use their resources to pay for rent and utilities when they don't have enough to make ends meet.
The goal is to provide help to people in need in whatever ways they can, all while creating a faith community, free of judgment. Over 300 volunteers work alongside staff to provide assistance. Thanks in big part to their Volunteer Ministry, .93 cents of every dollar donated goes directly to program services. The Thrift Store provides affordable items for the community. Proceeds from the sales at the Thrift Store go to fund the Emergency Prescription Program at the Center for Life.
Programs include:
The Center for Life – Provides life-saving prescription assistance; offers a free health, dental and eye clinic for low/no income individuals; educational classes for at-risk health patients; and mental health counseling.
Shelter Program – providing a safe haven and transitional services for families, women, and children experiencing homelessness
Food 4 Kids – providing backpacks of food to elementary age children experiencing food insecurity
Outreach Ministry: Grant-funded case managers that provide one-on-one assistance to those at risk of homelessness or those that are homeless needing housing.
Permanent Supportive Housing Programs: including a duplex for women with intellectual disabilities and apartments for transitioning case managed, homeless individuals into permanent homes
Free Clothing Boutique and Shower Ministry:  A free Clothing Boutique is provided, as well as showers for the homeless.
Social services including: 6 Food Pantries throughout Marion County, and other vital needs such as hygiene, diapers, ID cards, work boots, reading glasses and gas vouchers for medical appointments
We appreciate your support. Please donate today!