Dear friends,
My, hasn't a lot changed in three short months since our last quarterly Living Through Giving! While our nation and community continue to reel from COVID-19 impacts, your local Community Foundation continues to be the guide linking nonprofits to resources, donors to causes they care about, and professional advisors ways their clients can impact change. We know the needs around us can sometimes look overwhelming, but we are here to help lead the way to solutions.
You'll see in this update what we've been doing, what we have scheduled, and how we anticipate an exciting season ahead. Our Community Foundation continues Building a Stronger Community… One Passion at a Time. Contact me if you'd like to learn more how you can get involved, too!
Sincerely,

Lauren B. Deiorio
President & Executive Director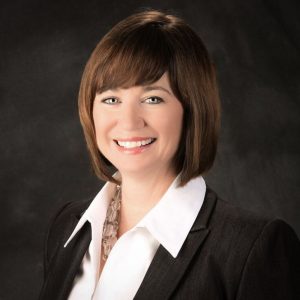 Updates on the Paycheck Protection Program Loan Forgiveness
Since the Payroll Protection Program funds became available on April 3, 2020, many of our for-profit & nonprofit
businesses have benefited. It is estimated that combined, Marion County took in well over $400 million in assistance, including many of our nonprofits. Here are some key things to consider if you are a business who has benefited from PPP, as now is time to start thinking about the forgiveness process.
No payments are due until 10 months AFTER the covered period (either 8 or 24 weeks).
If you apply for forgiveness, no payments are due by the borrower until the SBA awards forgiveness, which if that happens, no payments were ever due from the borrower. The SBA has to pay the interest for all of those periods.
There is a Bill passing through Congress now to set a level of auto-forgiveness without documentation. It is currently at $150k and less.
The PPP Extension Bill was signed by Trump on Saturday, July 4, 2020, so businesses now have until August 8, 2020 to apply for PPP loans. No other substantive changes have been made to the program.
There is discussion of allowing businesses to apply for a second round of PPP loans, but that has not been approved.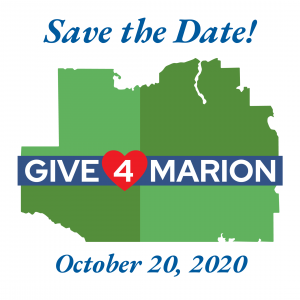 Coming on 10/20/20, Give4Marion will be Marion County's 24-hour giving campaign designed to raise money and awareness for our local nonprofit community! 
Nonprofits can learn more now, and more details will be forthcoming for all.
For now, we ask that you
Save the Date!
Community Foundation Program Updates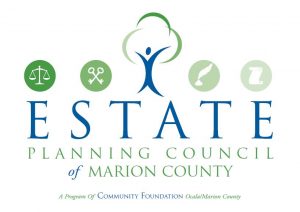 The Estate Planning Council of Marion County has grown to over 35 members in 2020, despite the impact from Coronavirus. The May 2020 meeting was canceled due to the pandemic, and we're hopeful to be able to meet in the fall. The Council is looking forward to enhanced fall programming to make up for the time we've lost.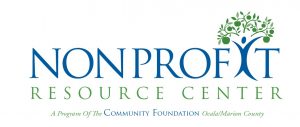 This spring and early summer, the Community Foundation's Nonprofit Resource Center took to surveying the pulse of our community as it related to the pandemic. In May, we released this report about COVID-19's impact on our nonprofits, and earlier this month, we shared this information straight from corporate and individual donors. We continue to research and discover new ways to help guide our community to enhancing the quality of life for all in Marion County!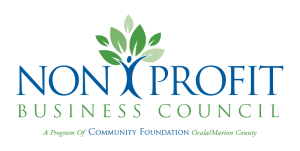 The NonProfit Business Council has not slowed down due to COVID-19! Our meetings and other nonprofit programming have transitioned to online with great success. The Council has grown to almost 150 members in 2020, and we continue to improve efficiency and build capacity for our local nonprofits.
So, what does that mean? It is an acronym that stands for Geographic Information System. Thanks to an in-kind donation to the Community Foundation from the inventor of GIS, the Environmental Systems Research Institute (ESRI), we have a licensed copy of their very powerful mapping and analysis software. (In the image at left, we took our data from the recent Guide to Charitable Giving to incorporate nonprofit location to budget size). Read more about GIS.
Planning Underway for the 3rd Annual Guide to Charitable Giving
Whether you're a nonprofit looking to be a part of this comprehensive Guide, or a business wanting to share your corporate giving philosophy, this is for you! We want you to be a part of this amazing annual publication. Read more or contact us for more information
Community Foundation in the News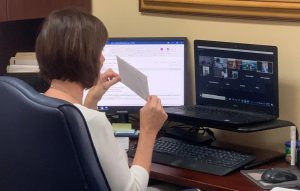 Seventh grade students at Osceola Middle School awarded $1,000 to local charities through the Youth Philanthropy in Action program on Zoom. The United Way of Marion County and the American Cancer Society were beneficiaries. Read more.

The Nonprofit Academic Series, in partnership with the Edyth Bush Institute for Philanthropy & Nonprofit Leadership of the Rollins College Crummer Graduate School of Business has restarted on Zoom. Check out the upcoming schedule.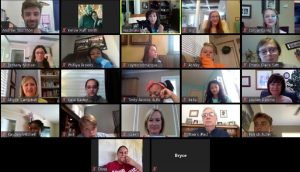 Zoom call enabled students to "give" to local charities. Seventh graders from Grace Christian School awarded VOCAL and The Centers with $500 each through Youth Philanthropy in Action. Read more.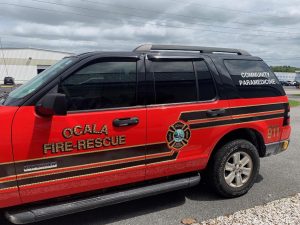 In April, Ocala Fire Rescue, Advent Health Ocala and the Community Foundation partnered to establish Ocala's first Community Paramedicine program. Learn more.