Dear friends,
As we embark upon a new year, it's a great time to set our eyes on a 2020 vision. The Community Foundation for Ocala/Marion County's story is only just beginning, and the growth we've experienced in the past 12 months has been remarkable to say the least. Our partners deserve special thanks for helping us grow. We hope this quarterly newsletter continues to show you value and insights into what your Community Foundation is doing and can do for you.
In this installment of Living Through Giving, you'll see specifics on family philanthropy, agency funds and endowment funds, new Nonprofit Resource Center programs, new staff at the Foundation and spotlights on a couple of funds. Also coming this month will be our first Foundation Annual Report. To ensure you receive a copy, please contact us with your updated mailing address to get on our mailing list.
Happy New Year to you all!

Lauren B. Deiorio
Executive Director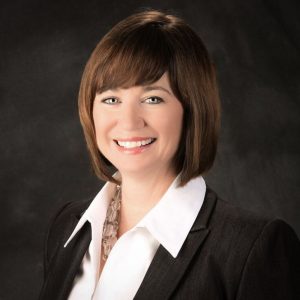 Family Philanthropy: Leaving a Legacy
Our community is full of generous givers who offer time and resources to various needs. How can you ensure that a generous spirit lives on for generations? By instilling your cherished philanthropic values in your family. Many people enjoy introducing their children and grandchildren to giving back. It can enhance bonds between loved ones will simultaneously impacting causes important to you and your family.
Giving back with your family provides many benefits including:
Ensuring your spirit of giving is passed to the next generation.
Encouraging your children and grandchildren to give of their resources.
Establishing or continuing a family philanthropic legacy.
Exposing family members to needs in the community.
Enhancing family relationships while sharing causes and interests important to one another.
Educating family members on effective giving ideas.
Exploring common ground for working together.
Embracing a mindset of abundance while having fun giving back together.
Extending and celebrating the family's history and values.
If these goals sound appealing to you, we would like to suggest opening a donor advised fund at the Foundation for your children and/or grandchildren. By combining resources with siblings or cousins, it's possible to increase the impact and work toward a common goal – perhaps in memorializing a loved one or supporting a shared passion.
Some families choose to contribute to a charitable fund instead of purchasing holiday gifts. It simplifies the busy holiday season, and it allows for maintaining and celebrating the true spirit of generosity.
If you are interested in learning more, please contact us about our Family Philanthropy resources including information about Donor Advised Funds.
Community Foundation Program Updates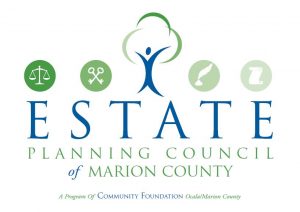 The Estate Planning Council of Marion County has started the New Year with a member recruitment drive. Membership is open to all attorneys, CPAs, financial advisors and others working with estates. Learn more about the EPCMC.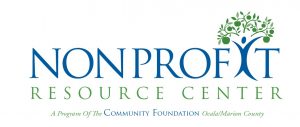 The New Year brings new programs to the Nonprofit Resource Center. In February, in partnership with several banking and accounting businesses, we begin offering Finance and Accounting Resource Counseling for interested nonprofits. Also, in February, we open the Cox Media Room, a full-service video room for nonprofits to shoot high-quality cell-phone videos and voice overs. Learn more about the Resource Center.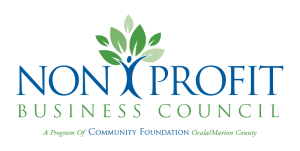 The NonProfit Business Council's first meeting of the year, "Past, Present & Future: Celebrating 10 Years of the NonProfit Business Council, Where We've Been, and Where We're Going," will take place on January 21. Register now.
Nonprofit Collaboration Survey
Currently, we are seeking input from the community's nonprofits regarding interest in collaborations with others in the community. Please take a moment and complete this brief survey regarding nonprofit collaborations.
The Foundation offers nonprofits several types of funds to meet their varied needs. From Designated Agency Funds that benefit specific organizations and their programs to Designated Agency Pass-Through Funds, typically used for capital campaigns, and even Agency Endowment Funds creating long-term dependable operating dollars, we have agency fund types available to expand and extend the nonprofit's donation capacity. Take a look at the Foundation's existing funds, and if you are interested in learning more about establishing a nonprofit agency fund, contact us today.
Community Foundation in the News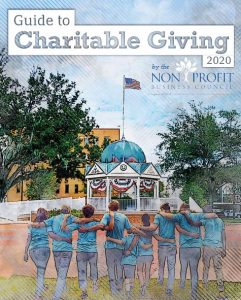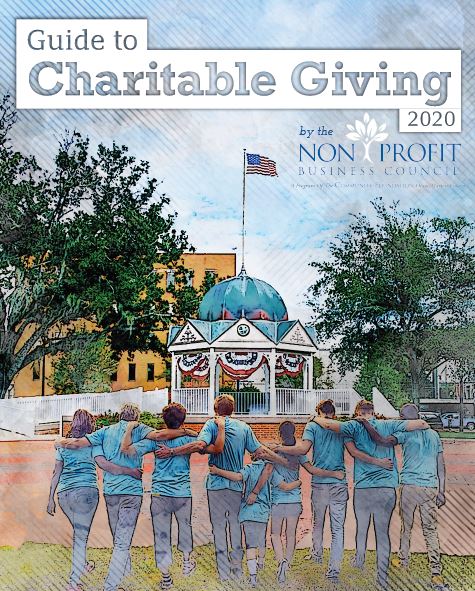 The 2020 Guide to Charitable Giving is available online and wherever Ocala Style magazines are distributed. Get your copy today!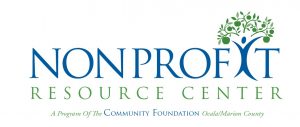 The Community Foundation for Ocala/Marion County and the Nonprofit Resource Center welcomed new staff in December. Currently, five full time and two part time staff members work for the Center. Read more about staff.
Hanson gives $1,000 gift to the Foundation, so Belleview Middle School students could "give" to local charities through the Youth Philanthropy in Action program. Read more.