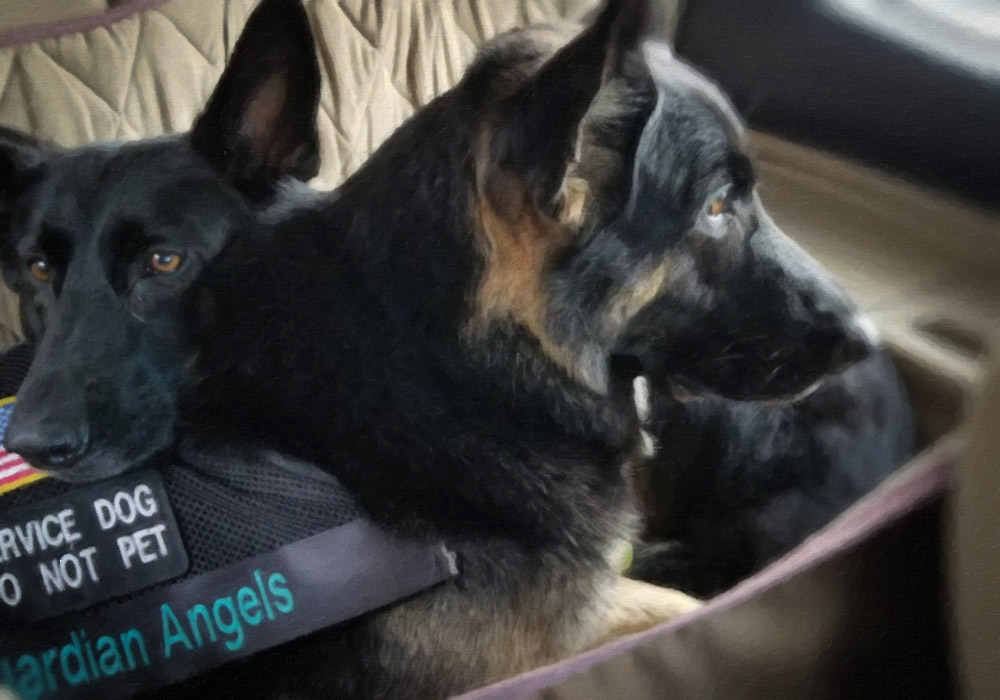 Guardian Angels Medical Service Dogs is a 501(C)3 is based in Williston, Florida.  Started in 2010 by Founder and Chief Executive Officer, Carol Borden. With her dedicated Board of Directors, employees and volunteers; together, we are unleashing the incredible power of service dogs. Guardian Angels utilizes a positive-reinforcement training method and has a team of staff and volunteers that work incredibly hard to ensure that each applicant is carefully considered, each recipient has the tools they need to be successful with their service dog, and each dog is matched to the right recipient. No matter the disability, Guardian Angels strives to assist as many people as we can through the healing power of service dogs.
We train medical service dogs to mitigate the challenges associated with several disabilities, including: PTSD (Post Traumatic Stress Disorder), Traumatic Brain Injury, seizure disorders, glucose imbalance, mobility issues and more. We do not train guide dogs, due to the length of their very specialized training.
Guardian Angels is proud to have paired more than 200 individually trained medical service dogs with deserving recipients since our beginning in 2010.
At Guardian Angels, no recipient is ever charged for their service dog.
Join us in continuing to save and change lives through the healing power a service dog can provide.