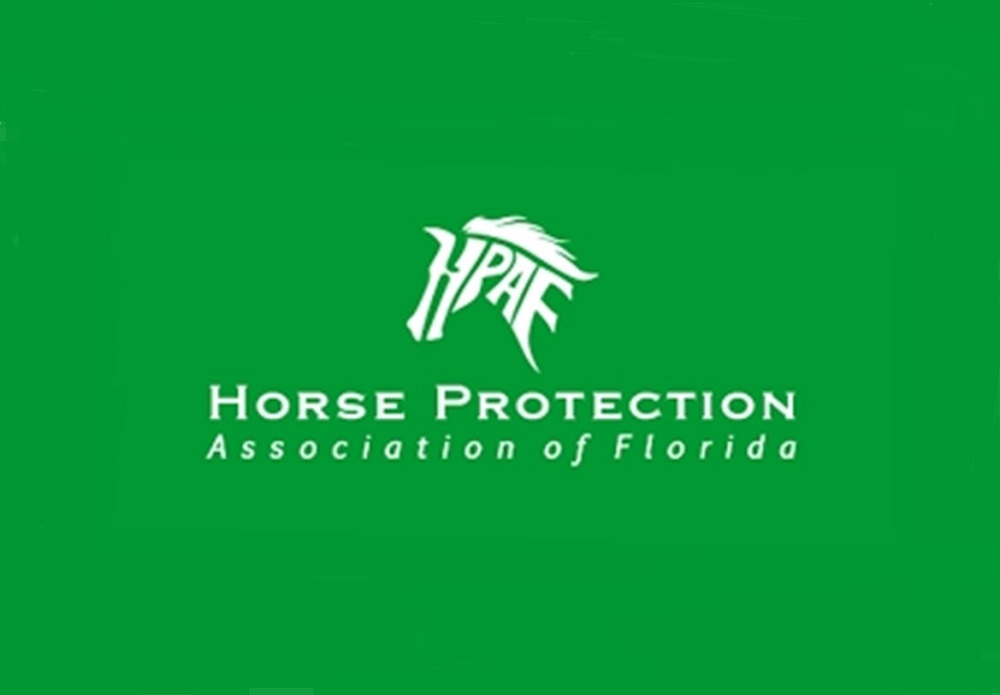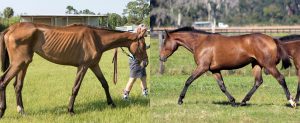 Turning Tragedy Into Triumph.
For over thirty years, Horse Protection Association
of Florida has been rescuing and rehabilitating starved, neglected, and abandoned horses. These horses are offered a renewed life with the best of care. They are protected by loving and caring humans who are devoted to their bright futures. Although some of the horses who are rescued can be fostered or adopted, many of the horses at HPAF
live out the rest of their lives here at our facility requiring the community to support them through donations.
Mission.
To provide equine rescue, rehabilitation, education, and adoption services within the
state of Florida. To provide assistance to law enforcement and animal agencies with
cruelty investigations and the care and placement of horses. To promote and teach horse
care and humane, natural methods of training for horses.
Location: In 2001, through the generosity of a very special person, Horse Protection Association of Florida moved to a farm in Marion County, Florida's Horse Capital, near the historic towns of Micanopy and McIntosh. We now have a long-term lease on 150 acres of grazing land. The farm includes a small covered arena, storage building, four stall barn and additional pole barn. This property provides a much-needed peaceful environment for
the horses.
How You Can Help:
There are more horses in Marion County than anywhere else in the world. The tragedy is that here in Florida we have more than our share of unwanted, neglected and abused horses. The current economic situation, with high prices on feed and fuel, is ramping up the pressure on horse rescues and we are no exception. It is imperative that the Horse Capital of the World take care of its equine residents in need. Please help us to turn this tragedy into triumph for the horses. There are so many ways to get involved: volunteer, donate, adopt, sponsor a horse, or arrange a legacy gift. Recurring donations are especially important, as these provide us with the sustaining funds to keep going and rescue more.
PLEASE CONSIDER A ONE-TIME OR RECURRING DONATION.
THE HORSES THANK YOU!