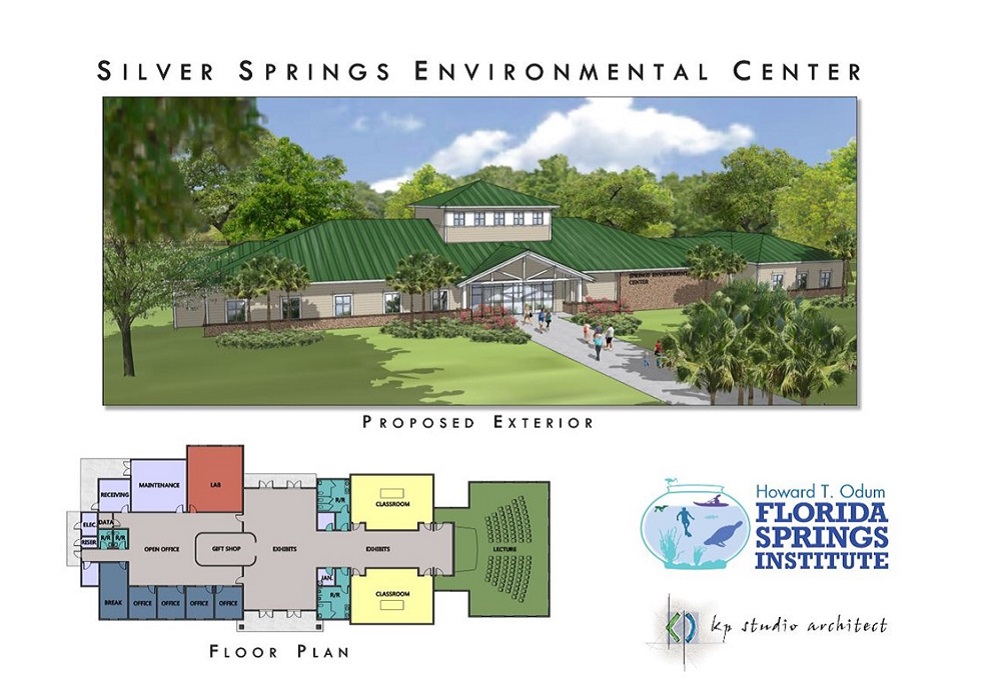 WORKING TO CONSERVE FLORIDA'S SPRINGS THROUGH SCIENCE AND EDUCATION
Established in 2010, the Howard T. Odum Florida Springs Institute's mission is to provide a focal point for improving the understanding of springs ecology and to foster the development of science-based education and management actions needed to restore and protect springs throughout Florida. In partnership with the Florida State Parks and local environmental and community organizations, the Florida Springs Institute seeks to establish the Silver Springs Environmental Center, a new research and educational facility located at Silver Springs State Park.
The Silver Springs Environmental Center will be a 12,745 sq. ft. multi-purpose facility, featuring a research laboratory for visiting professors and students from nearby universities, colleges, and high schools; interactive exhibits on springs ecology for park visitors to explore and learn; indoor and outdoor classroom facilities; and a large lecture hall for invited speakers and special conservation-related events. Your donation will support establishment of the Silver Springs Environmental Center as well as future science education and outreach in Marion County and beyond. To learn more about the Florida Springs Institute, visit www.FloridaSpringsInstitute.org.
Help Us Save Our Springs by Making a Contribution Today!