As Director of Civic Affairs & Grant Administration for the Community Foundation, Harrington works to connect our community with grants and other resources through identifying and facilitating new and recurring opportunities for addressing the wide array of community needs in Ocala/Marion County.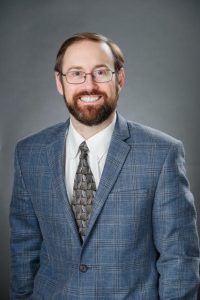 Harrington holds a Bachelor of Science in Economics and Masters in Political Science from the University of Florida, while also currently pursuing a doctorate.  His work spans from campaigning and nonprofit advocacy to grant research, development, and intergovernmental affairs.
In addition, Harrington earned the Sunshine Certificate in Nonprofit Management through Florida Association of Nonprofits.  He also has taught certification workshops for nonprofit professionals and has served as an Associate Adjunct Professor in Civics at the college level for over ten years.